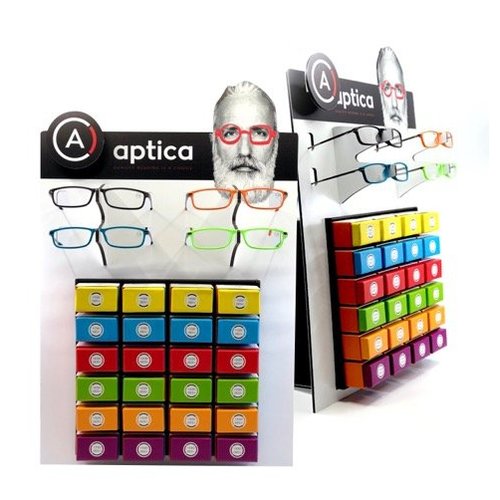 BOX PALBO DESK DISPLAY BLACK
Article code
7435118059092
Desk organizer for Aptica box packaging only. Aptica created a new concept of presentation, eyewear wrapped into personalized boxes, showed upon engineered display in Palboard material.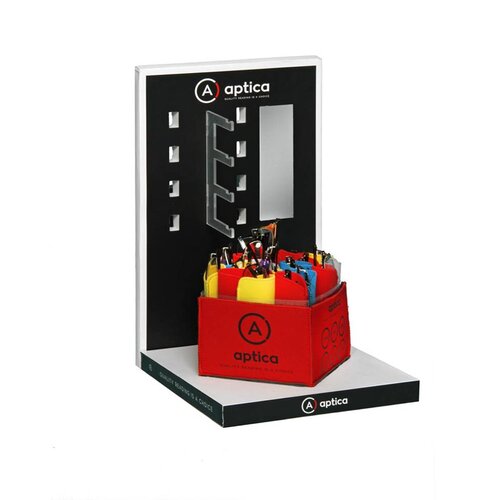 CUBE CART DESK
Article code
7435118060050
Desk organizer for Aptica cube presentation only, full carton with acrylic frame holder to show of the 4 different colors. Aptica readers are the most colorful made of the finest materials and showed into its CUBE- concept, this particular pos display gen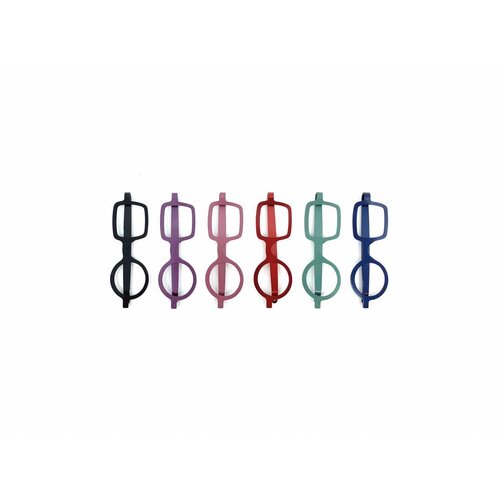 EYEWEAR CLIP HOLDER POP ART SET
Article code
7435118060029
Made with an eye for detailled and smooth presentation of our Aptica ready reading glasses. It`s our signature for those aiming for a certain way of life, using eye-savers. Using this small luxury tool results into a easy pick-up of your reading glasses…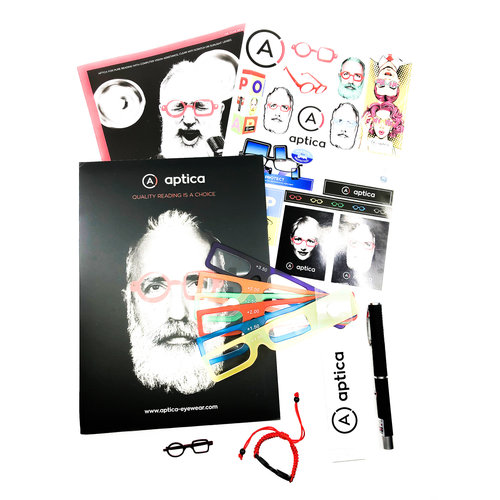 GOODIE BAG
Article code
7435118073012
1 goodie bag contains :

1 Lens power tester
1 Catalogue
Unique Stickers
1 Led Pen
1 A5 Poster
1 Bracelet
1 Metal Clip
Aptica
GOODIE BAG
€--,--
€--,--
(€--,-- Incl. tax)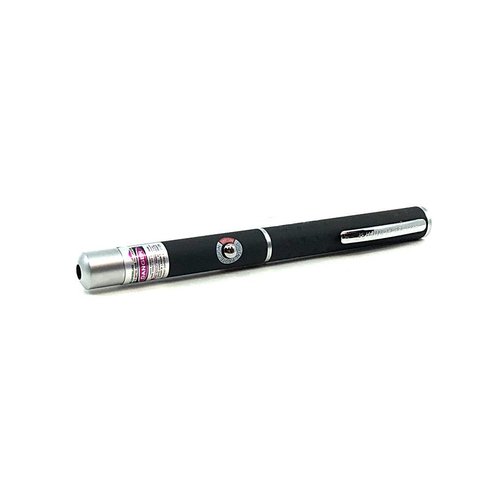 LED PEN TESTER
Article code
7435118014015
This is a small and portable Aptica Blue Filter Pen tester. Not only a good guide for traveling or pointing out the faraway target but especially an exquisite tool for testing the quality of Blue Blocking lenses.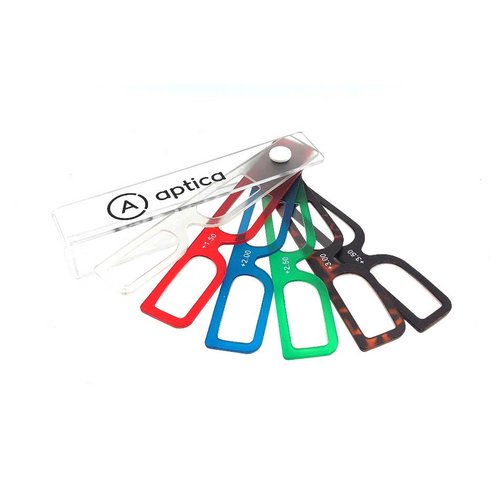 LENS POWER TESTER
Article code
5414601063299
For an excellent product performance, Aptica offers the exquisite ` Lens Power Tester ` to its endconsumers. Getting the perfect lens diopter, the best fit results into a choice made by him or herself for a better quality of reading.